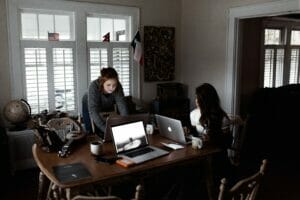 Since outsourcing is a booming industry nowadays, there are a lot of options available for someone like you looking for their superstar virtual assistant. It could get stressful having to decide where to go to find what you are looking for.
To make it simpler and more efficient for you, it's important that you take your pick from freelance marketplaces that have already earned a good reputation. Here are some such platforms that you should check out when looking for your superstar virtual assistant:
Upwork
Upwork (formerly oDesk) is by far the most popular freelance marketplace.
With over 500,000 businesses choosing this online platform for finding the perfect candidate for their job vacancies, it is unsurprising how Upwork is steadily growing in terms of the number of freelancers. Its appeal lies partly in how it allows employers to gauge a prospective employee based on a comprehensive look at the candidate's qualifications, skills, and work experiences as well as screening questions. Virtua
This platform features a new mobile app with messenger, among others, allowing easy communication between clients and freelancers and making it easier for freelancers to apply to and respond to job postings. While Upwork is popular among many employers looking for remote workers, it is mostly suited for ad hoc or project-based work.
Of course, as in any other platform, there are no perfect guarantees that you'll get to find the right remote assistant for you on Upwork. There have been many cases of clients getting burned by freelancers who have delivered sub par output, if at all. Thankfully, Upwork has stepped up its game in its attempt to limit the number of unqualified applicants and freelancers as well as ensure that you pay only for the work done.
How has Upwork done so far?
First, the Work Diary. If you're paying your freelancer by the hour, you can verify with his or her Work Diary first before releasing the pay. This is to make sure that you pay only for the hours when work has been done.
Second, the use of Connects. Freelancers are given only 60 Connects each month which they use to apply to job postings. By restricting the number of applications freelancers can make each month, the number of applicants applying for jobs they're not qualified for is reduced.
Now let's talk about the costs.
You can post jobs on the platform for free; Upwork will only charge you for the transactions you make. Upwork charges at 2.75% per transaction. Say, for instance, you pay your freelancer $100, you will need to pay Upwork $2.75. That means you pay a total of $102.75 for the transaction.
So, is Upwork worth it? Let's have a look at some pros and cons.
Pros
Streamlined hiring process
Nothing can be more time-consuming than having to go through loads of applications when you only need one person to fill your job post. The good news is, Upwork has made it easier for you to get down to the right person by making sure that the applicants you get are the ones who are most relevant to your business' needs. In fact, you can hire a recruiter or recruitment consultant via Upwork to help you wade through the Upwork market. These consultants bring with them the expertise in identifying who the best candidates are for your job post without you having to spend countless hours poring through every application your post gets.
You get to name your price
It's not only freelancers who can name their price; you can too. You can specify your bid preference on your job posting, or you can opt to choose a freelancer based on his or her offered rate.
Improved Customer Service
Upwork has improved its customer services so that you no longer have to wait too long for your complaint ticket to be addressed. Plus, with the Live Chat feature recently added, the platform's customer service has gone a stride further.
Cons
Freelancer reliability issues
Despite tighter screening procedures, issues on freelancer reliability still pop up from time to time. For example, some freelancers may fail to deliver the expected output on time, and some don't deliver at all. In other cases, freelancers do submit an output, but one that is not at par with what was expected of them.
The 'pay to play' advantage
As discussed earlier, Upwork has employed the system of using Connects to reduce the number of unqualified applicants. However, Upwork has also allowed the purchase of additional Connects, giving companies and agencies with the financial capacity to purchase Connects an upper hand over qualified freelancers. This limits the chances of the talented ones to get a job and reduces the possibility of you landing with the superstar assistant you need.
Increased Site Fees
In comparison to other freelance platforms, Upwork gears towards the pricey end. Upwork deducts 10% off every freelancer's transaction, as well as charges fees for premium membership. As a result, freelancers tend to price their rates higher to recover the amount deducted from them. And that means you'll have to shoulder a rate higher than what it should have been.
OnlineJobs.ph
A platform founded in 2009, OnlineJobs.ph has become a popular platform for hiring both part-time and full-time workers from the Philippines. What keeps it appealing to employers is its filtering system, which effectively and efficiently allows them to easily sift through the freelance market. Since this platform is pretty much a resume database, you can opt to narrow down your search for the best applicant by using specific filters such as date of listing, skill levels, required skills, and expected salary.
Yes, we know that the thought of having to go through so many resumes just to find your perfect fit can be so overwhelming.  But here's a useful tip that could save you much headache and time when going over the job applications: Watch out for those with resumes that have been updated within the last month. That's a good sign because those who have not updated their resumes are either already employed or aren't good enough to make the cut. Also, single out freelancers who have high English proficiency. You'll get a feel of this when going through their resumes as well as profiles.
Let's move on to the costs involved.
Onlinejobs.ph, unlike Upwork, is priced according to your subscription. Generally, you can be a member of this platform without paying for anything. And yes, with your free membership, you could post open jobs and filter through freelancers on the site. However, you cannot contact any potential worker unless you upgrade your membership plan.
There are three membership plans available, as you can see in the table below.
| | | | |
| --- | --- | --- | --- |
| | Free for Life | Pro ($69) | Premium ($99) |
| Job Posting | 3 posts | 3 posts | 10 posts |
| Job Post Approval Time | 2 days | Instant | Instant |
| View Job Applications | ✓ | ✓ | ✓ |
| Background Data Checks | ✗ | ✗ | Unlimited |
| Worker Mentoring Service | ✗ | ✗ | ✓ |
| Contact Workers | ✗ | 75 per month | 500 per month |
| Read Workers' Reviews | ✗ | ✓ | ✓ |
| Hire Workers | ✗ | ✓ | ✓ |
| Pay with Easypay | ✓ | ✓ | ✓ |
| Use Timeproof | ✓ | ✓ | ✓ |
| Bookmark Workers | ✓ | ✓ | ✓ |
Now that you've seen the pricing plan for Onlinjobs.ph, the next question naturally is,
Is it going to be worth the fee?
Well, take a look at the features of this platform and decide for yourself.
You can run a background check on your applicant
Background checks do more than just help you gauge the competence of an applicant. It also helps you to determine how he or she will likely perform for your business. Basically, background checks ensure that you know who you're hiring, minimizing the likelihood of being scammed by an unqualified applicant. They paint a picture of the applicant's crucial behavior patterns based on information from the platform's database and Facebook. This way, you no longer need to resort to guesswork when deciding who to employ for your company.
Take advantage of a virtual coach
Miscommunications are an inevitable problem in a remote workplace setup, particularly when you are dealing with someone of a different culture and background. This is why Onlinejobs.ph offers virtual coaching to employers. Basically, these virtual coaches help prevent misunderstanding with your remote employees so that they remain productive and efficient.
Think of virtual coaches as timesavers—they're the ones who help your employee adapt to the remote workplace environment and excel at it. They serve as a mediator of some sort between you and your remote worker so as to prevent misunderstandings from taking place. And because they are bound by confidentiality, virtual coaches help build mutual trust and a healthy working relationship between you and your worker.
You can cancel your membership anytime
Sure, you have to pay $49 so you could seek out a great freelancer. But trust us, you won't be taking months for someone to fill that position up. Once you get the worker you need, you can simply end your membership plan. That's it. You won't have to pay Onlinejobs.ph a percentage of your transactions, unlike Upwork.
Fiverr
Let's move on to our third source of remote assistants—Fiverr. You probably are wondering what sets Fiverr apart from the other two we have already discussed above. Well, the gigs available on the platform are what make Fiverr standout. Whereas Upwork usually deals with hour-based projects and Onlinejobs.ph have postings for part-time and full-time work, Fiverr offers small gigs—$5 jobs, for instance.
So how does Fiverr earn? Well, it takes a portion of the seller's fees
On Fiverr, individuals sell their skills to interested buyers who then ask them to accomplish the task based on the buyer's price. What makes Fiverr appealing to those who are looking for online gigs are its constant feature updates.
Here, have a look at some of them:
Automatic translator
Fiver has a global market, so you can't always expect people on the platform to speak or understand English.  It's, therefore, a good thing that Fiverr has this feature, as it allows you, the buyer, to be understood by a seller even if you don't speak English. Fiverr simply translates your words into the language that the seller can understand, and does the same thing for you as well
Filter tool
Fiverr makes it easy for you to connect with the right seller with its new filter sort tool. Using this tool, you can easily sort your sellers according to the relevance of their offers to what you actually need, or according to their reviews. You can also browse through the recent additions to the list of sellers. Whatever filter you use for your seller search, the goal is to make the process easier and more efficient for you.
Fiverr's features are definitely great for those who are looking for sellers who could take care of a one-time project at an agreed cost. Plus, you don't have to pay a cent so you could place an order on the platform. The only time Fiverr will earn from you is every time you make a purchase.
The platform charges you a processing fee for every transaction. For transactions worth $20 and below, Fiverr charges $1. For transactions priced above $20, Fiverr charges 5%. But, and yes there's a 'but', there's a lot of negative feedback about this platform, with many buyers complaining that they have been scammed by their sellers.
Still, if you're looking for someone to do some small tasks for you and you want them done right away and at a cheap rate, then you can also try Fiverr out.
MyTasker.com
If you're eyeing India as your source country for virtual assistants, then heading to a virtual assistant agency for Indian remote workers would be a huge help. MyTasker is an India-based agency offering dedicated virtual assistant services at reasonable hourly rates. Founded in 2012, this virtual assistant agency provides employers with access to professional remote workers who aim to deliver nothing less than quality results. Pricing plans on this agency are pretty much flexible, as you will see in the table below.
MyTasker also offers services other than Professional services. These would include Virtual Receptionist plans as well as SEO packages. With a virtual receptionist, you have someone handling your business line 'round the clock and logs as well as record each call made. This way, you're able to maintain your company's professional presence over the phone even if you're out giving yourself a break.
For more information on MyTasker plans and pricing, click here.
Lastly, MyTasker's SEO packages afford you the convenience of having SEO experts take care of your website's SEO so that you rank on search engines and get more traffic. You may read more about their SEO services by clicking here.
True, the rates are relatively higher in comparison to other agencies offering similar services, but MyTasker has its good reputation to back up its pricing plans. All you have to do is pre-purchase hours from the agency and wait for a virtual assistant to be assigned to you. Your internal dashboard will let you know how many pre-purchased hours you have left. As there are no long-term contracts, you are free to cancel the service any time you wish to.
Boldly (formerly Worldwide101.com)
And we're finally down to the last name on this list: Boldly.
If the site doesn't ring a bell yet, it's about time that it should. From the site's tagline itself, "Premium Subscription Staffing", we're sure they mean serious business. And with top ratings from its clients, it sure is living up to that statement.
With its pool of well-trained and dedicated virtual assistants from the United States, Europe, and other parts of the world, Boldly raises the bar of excellence for the global virtual industry.
Take a look at their service features and you'll understand why clients stay happy with the service they're getting.
Virtual assistants are put through a rigorous screening process
Before your virtual assistant from this agency could even be your virtual assistant, he or she had to go through a rigorous screening process and earn that spot. The screening process ensures that you get the best virtual assistant for your business needs—someone who can handle sophisticated tasks with efficiency and ease. In fact, not just anyone can apply for the position. Only those who have at least 5 years of work experience in the industry are considered for the job post.
Personalized matches
Boldly doesn't just assign a certain VAs to you without your approval. After you sign up for a specific membership plan, you discuss your company's needs with a representative from the agency, who will then match you with the virtual assistant who best fits your requirements. The agency then makes sure that you speak with your virtual assistant first and approve your match before you cash anything out. That way, there are fewer chances that you end up dissatisfied with the service that you get.
Excellent customer service
Boldly is at the top of the industry for a good reason: it's been able to keep its clients happy. What's more, you don't have to worry about your VA's availability. Even if your primary VA goes on a vacation or on a sick leave, you won't have to stress about the tasks you need to be done. Trained backup virtual assistants are available in such cases or if you need work done over the weekends and holidays.
Of course, great service comes at a cost. For more information on Boldly's pricing plans, click here.
Judging from the pros and cons of each platform, and based on your needs and preferences, where do you think it's best to post your job opening and why?