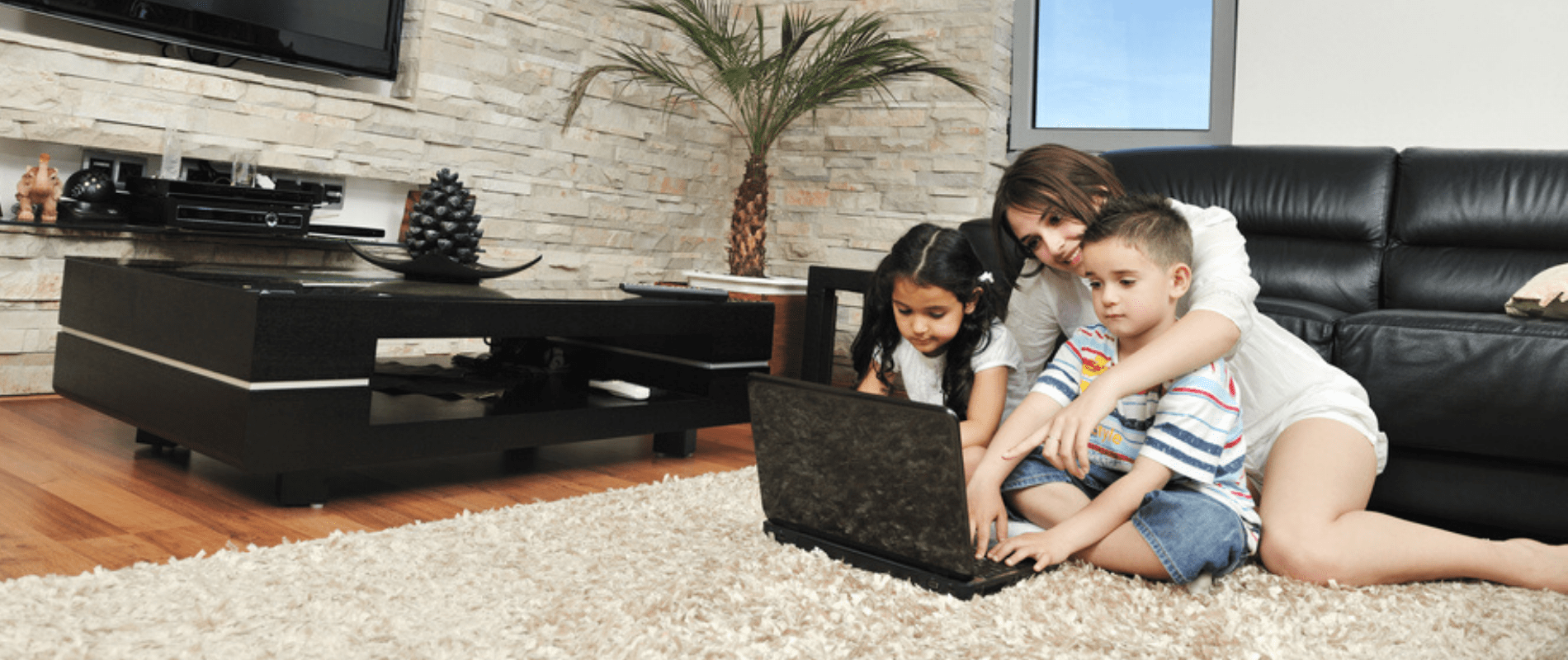 Are you feeling stressed out juggling working from home while trying to entertain kids?
It is a tough line to walk to keep everyone happy, but through getting organised and with the help of some useful sources, you can beat the stress and balance your work life with family time.
Here are my 15 tried and tested methods that have worked for me:
1.  Get up and get motivated
It can be just too easy to stay in your PJ's all day. Therefore, you need to stick to the routine as if you were going out to work and get up at a reasonable time, have a shower and get dressed, just like a normal day. Have some breakfast and talk to your children about what is happening that day, so everyone understands what is expected of them.
2.  If you haven't already done so, set up a practical workspace
To be able to concentrate, you need a dedicated workspace in the house where you can organise your workstation and focus.
Ideally, this space should have some natural light, as this helps to motivate you. It is also great if you have a spot in the house where you won't get disturbed too much when you are working and that you can close off at night and forget about work, so you have some proper downtime.
3.  Have a routine
It is important to get into a daily routine while working from home. Children are more settled if they know what is expected of them. By having a daily agenda, they will know what time you are working, when they will be doing homework and when you can all have some proper family time with no distractions.
4.  Have realistic expectations
Don't try to pretend that things are normal and that you are sitting in an office with no distractions. Be realistic, children are unpredictable and may interrupt you when you have a call, or something may happen that requires your attention.
To reduce your anxiety and stress levels, it is best to be upfront with co-workers about what is going on and that you have children at home.
Most people will be understanding of this, and if you are interrupted, they will know why.
5.  Take regular breaks
Make sure that you take regular breaks throughout the day while working from home and spend this time learning and exploring new things with your children.
If you have older children/teenagers, try and engage with them in break times. Get them off their screens and find an activity that you can both enjoy. This could be something exercise-based, letting them show you something they have learnt or discuss something topical that will create debate and get you talking.
6.  Capitalise on nap times
Nap times are great times to take calls and catch up on those tasks that need your full concentration. So, make sure you factor nap times into your schedule and make the most of them.
7.  Virtual Team Building
Interaction with others is vital for mental well-being. It will give you some adult conversation and it helps motivate you too. Why not get online with your workmates and enjoy some fun and games? You could get competitive with typing speeds or have a team quiz.
Take a look at https://teambuilding.com/locations/virtual-remote
8.  Get Outside
Some physical exercise outdoors can improve your physical and mental health. It can be taking a walk, jogging or getting out in the garden and playing with your children. Some fresh air and getting moving will make you feel more motivated and will improve your productivity too.
Take a look at this health app: https://www.calm.com/
9.  Get Fit indoors
Not everyone has a garden, and there are great ways to have fun and get fit indoors with the help of some YouTube videos and fitness experts' programs which you can sign up to:
Joe Wicks PE Classes are great for entertaining kids.
Divina McCall Own Your Goals.
Live Wells London has some great dance routines to learn, like this one with Faye Edwards: https://www.livewelllondon.com/blog/workout-video-fit-jam-with-faye-edwards-live-well-london-ambassador
10.  Treats for kids
Reserve films and TV programmes for when you have calls planned. If you can, let the children use headphones. This way, the house should be quiet, and you can stay nearby and monitor them.
Another good idea is to have a "box of treats", which they get if they are behaved. It can involve computer games, board games, creative projects, free e-book downloads or the chance to download a new movie.
Take a look at https://disney.co.uk/ or https://www.oxfordowl.co.uk/for-home/find-a-book/library-page/
11.  Rotating children's toys
By rotating toys throughout the day, your children won't get bored with them as quickly. This is a handy tip that can free up enough time for a quick call.
12.  Get Creative Online
Make the most of your break time and get creative with some fun GIFs that children will love.
13.  Down Time
At the end of the day, it is important to have some downtime with your family. It can be cooking together, watching TV or reading your children a bedtime story, whatever you all enjoy.
14.  Manage your anxiety
Children pick up on your stress and anxiety, so it is important to manage these feelings. Be realistic, communicate with each other and make sure everyone's needs are responded to.
If you have a partner or someone to share your problems with, it is a good idea to do this, as a problem shared is a problem halved.
If things are getting on top of you, find a space where you can go for some time to calm yourself down, and when you do go back in, you will feel able to deal with the situation at hand.
15.  Stay calm and patient
It can be hard sometimes if you have work to do, and your children are vying for your attention.
Stay calm and explain to children that you need to finish something off, and then they will have your undivided attention.
It is tough but try to be patient and not shout, as that will just exasperate a stressful situation. Children also respond better if you talk to them calmly, as they must listen more to hear what you are saying. When you shout, they tend to just switch off anyway.
We would be interested to hear how these tips work for you when you are working from home with children. If you have any of your own ideas to share, please do.